News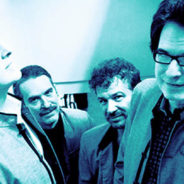 ALL Haverford Music Festival FANS: The Weeklings new limited edition album, "Live at Daryl's House Club vol 1," a live album of newly recorded Beatles tunes, will be made available for THE VERY FIRST TIME at The Haverford Music Festival, Saturday afternoon. Be among the first to purchase this limited edition CD. IT WILL NOT BE AVAILABLE AT RETAIL STORES! You can only purchase this new album at Weeklings gigs and The Haverford Music Festival is the debut. Strictly limited edition release The album contains The Weeklings take...
read more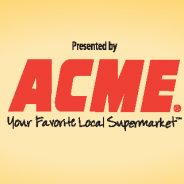 "We are proud to welcome ACME Markets as presenting sponsor of both the Haverford Music Festival and Haverford Spring Fest for the next three years," says Tom Kelly, Haverford Civic Council and Haverford Music Festival board member, and Chairman of Kelly Music for Life). "This long- term sponsorship commitment demonstrates ACME's dedication to being part of these significant events in our community." Haverford Music Festival Director, Ernesto Betancourt is also excited to work with ACME Markets as well as other new and returning...
read more
The Grip Weeds are playing at the Tribeca Performing Arts Center on November 20. There is a discount code (GRIP20) that gives 20% off a ticket. A link to more info is here: http://tribecapac.org/grip-weeds-nov-20/
read more
City / Suburban News has given us a great write up in their current issue! City Suburban News is a free, weekly newspaper covering the Philadelphia/Main Line area. Publishing every Wednesday, City Suburban News is distributed from Bala Cynwyd, along City Avenue to the Villanova / Wayne area, and west to the Havertown area — to approx. 230 high traffic locations. You can view the content of the newspaper here: http://issuu.com/citysuburbannews
read more
On Saturday, September 12 at the fifth annual Haverford Music Festival (HMF), look for a few changes at The Rock on Eagle Road in Oakmont. The venue, featuring HMF's only indoor stage, will be transformed into a coffeehouse, with tables and chairs, a coffee bar and a more-intimate setting for listening to music. "This change, along with the recently upgraded audio/visual components, will allow The Rock to create a special, new atmosphere," says Jeremy Myers, who runs this teen center for Grace Chapel. "I am looking forward to seeing it all...
read more