Welcome
John Paul White, Sloan, Lily & Madeleine, PI Power Trio, and Cliff Hillis top the bill of more than 30 acts for a full day of late-summer family fun

Presented by ACME Markets, the 8th Annual Haverford Music Festival (HMF), a "WXPN Welcomes" event, will be held on Saturday, September 8, 2018, from Noon until 9:30 p.m. Over 30 acts will perform on four stages near the intersection of Eagle & Darby Roads in Havertown. There will be food booths, beer gardens, children's activities and much more end-of-summer fun for the whole family. Admission is free; donations will be accepted.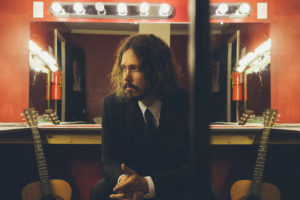 Headlining HMF 2018 on the large Oakmont Field Stage, will be
John Paul White, formerly of four-time Grammy Award-winning Americana duo The Civil Wars. After he and his Civil Wars partner, Joy Williams, parted company in 2014, White moved from Nashville back to his hometown of Muscle Shoals, Alabama, where, together with Alabama Shakes keyboard player Ben Tanner and Shoals native Will Trapp, he founded Single Lock Records. In Muscle Shoals' renowned FAME studios, he recorded several songs on his latest album, Beulah, a remarkably and assuredly diverse collection spanning plaintive folk balladry, swampy Southern rock, lonesome campfire songs, and dark acoustic pop. Gothic and ambitious, with a rustic, lived-in sound, it's a more-than-worthy successor to White's outstanding body of work in The Civil Wars.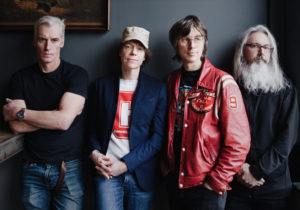 Topping the bill on HMF 2018's Darby Road Stage will be acclaimed Canadian power-pop quartet Sloan. The band's latest album, its 12th, is simply titled 12 (Yep Roc Records) and also features 12 songs – three by each of its members. Yet another gem in a strong catalog of LPs that also includes such fan favorites as Twice Removed, One Chord to Another, and Commonwealth. Formed in 1991 in Halifax, Nova Scotia, Sloan is now based in Toronto. The group regularly earns raves from fans and critics alike for their hook-filled, bouncy guitar pop and energetic live sets.
Preceding John Paul White on the Field Stage will be "World Café Next" new artists on the rise Lily & Madeleine. Sisters Lily and Madeleine Jurkiewicz, from Indianapolis, Indiana, began singing together while still in high school, and gained initial attention from uploading home videos of themselves performing cover songs to YouTube. Their famous fans include singer-songwriter Sufjan Stevens, who released their debut EP, and first two full-length albums, on his Asthmatic Kitty label, and their fellow Hoosier John Mellencamp, who invited them to contribute guest vocals to the soundtrack of his musical, Ghost Brothers of Darkland County, and subsequently took them out on tour with him. The New York Times wrote of Lily & Madeleine that "the thing that flags them as extraordinary is their sibling vocal blend, deep and seamless and relaxed." Lily & Madeleine's latest album is Keep It Together (New West Records).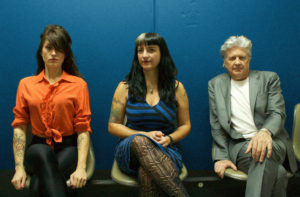 Preceding Sloan on the Darby Road Stage will be alternative rockers the PI Power Trio, led by guitarist/composer Pat Irwin. Irwin was a founding member of The Raybeats and, with Lydia Lunch, 8-Eyed Spy, both of which were an important part of the late '70s "No Wave" scene in New York City. From 1989 through 2008, Pat was a touring member of the B-52s. The PI Power Trio, his new band, plays modern music that draws on the rich tradition of instrumental rock 'n roll and then blows it up. Accompanying Irwin are Daria Grace (whose own band is The Pre-War Ponies) on bass and vocals, and, on drums and vocals, Sasha Dobson, one of the headliners of the 6th Haverford Music Festival in 2016 (Sasha also plays in Puss 'N Boots with Grammy-winner Norah Jones). Frequently seen and heard rockin' around in NYC, the PI Power Trio will introduce the Delaware Valley to its exciting indie rock at The Haverford Music Festival.
The festival is proud to announce that Cliff Hillis has joined our lineup of headliners. In baseball terms, Cliff Hillis is a valued, multi-talented "utility" player: he plays guitar, bass and keyboards, he sings, he writes, and he's an in-demand studio whiz that's recorded, produced or mixed many artists. He can also be seen performing with the popular New Jersey band Smash Palace, the Baltimore-based Starbelly and with David Uosikkinen's In the Pocket: Essential Songs of Philadelphia project. As a singer/songwriter, Cliff's style evokes sunny pop of the 60's and 70's while sounding fresh and new. The latest of his many great solo releases is the seven-song EP Love Not War, on San Francisco's Tallboy Records label. He work has received rave reviews from USA Today, Los Angeles Times, Amplifier, Goldmine and many more publications and websites. His original songs have been featured in TV shows (All My Children, Party of Five, Roswell, Life Unexpected) and films (Enough, After Sex, Waking Dreams, Mayor Cupcake). Cliff will be performing on the Darby Road Stage with his band The Forward Thinkers.


Performer applications for the 2018 festival are closed as of June 15th.
Chosen artists have been contacted by the end of June.
---
2018 Sponsors:
Presenting Sponsor

Diamond Sponsors

Emerald Sponsors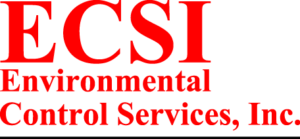 Ruby Sponsors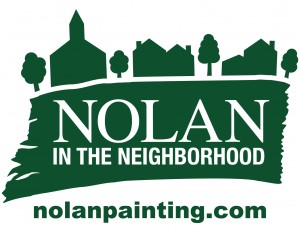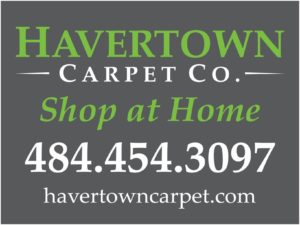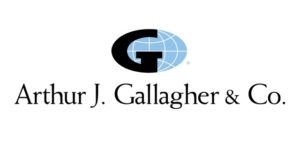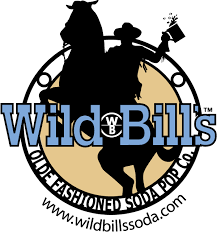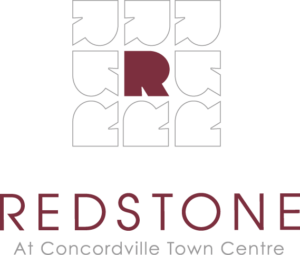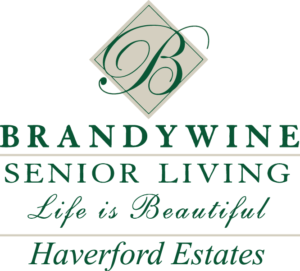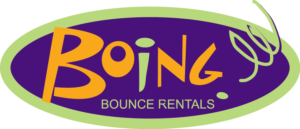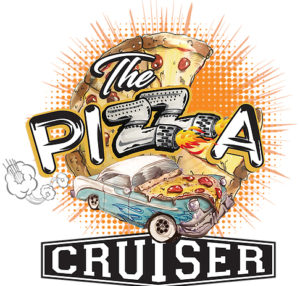 Silver Sponsor and Booth
Haverford Surgery Center
KGL Skin Study
Silver Sponsors
| | |
| --- | --- |
| 3 Brother's Water Ice | Excel Physical Therapy |
| Bath Saver | Mid Atlantic Waterproofing |
| Kitchen Saver | Main Line Art Center |
| Home Spire | European Waxing Center |
| Leonard Insurance | PPF |
| Bushkill Group | Certa Pro Painters |
| Fairfield Marriott | Goosenberg Polisher |
| Passanante's Home Food Service | Certa Pro – Main Line |
| Gutter Helmet | Town Tap |
| JT's Irish Apparel | Boing Bounce |
| O'Donnell Roofing | Keystone Fire |
| Philly Word Art | David McGoldrick Plumbing |
| Tapas on York | Haverford Democrats |
| The Spicy Belly | C2 Educate – Ardmore |
| Leaf Filter | Ultimate Wellness |
| Nellie's Chicken | Waldron Mercy |
| Power Home Remodeling | RKA Builders |
| Action Karate | AFC Urgent Care |
| Vida | Negrey Eye |
| Inspire Energy | Date with a Tramp |
| LuLaRue with Rose | Farm Fresh Direct |
| The Crossbar | Green Star Exteriors |
| Bee Creative | Burke's Inn |
| Premier Orthopedics | H & B Driveway |
Bronze Sponsors
Leonard Insurance
Our Mission
"The Haverford Music Festival is a family music festival that strengthens the cultural identity of Haverford Township, serves as the primary fundraiser for the Haverford Township Civic Council, and provides funding for projects that enhance the quality of life in Haverford Township."
Save
Save
Save
Save