The Edge Hill Rounders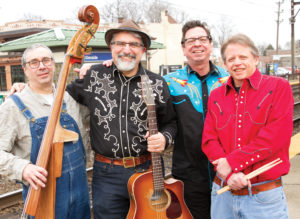 The Edge Hill Rounders have a distinctive sound. Tim and Paul draw inspiration for their vocal harmonies from brothers like Ira and Charlie Louvin and from legendary pairings like Gram Parsons and Chris Hillman of the Flying Burrito Brothers. This is layered over bass, percussion and guitar with a healthy dose of mandolin picking.
At an Edge Hill Rounders performance you will hear some of your favorite songs and some that you don't know but wish you had discovered a long time ago.
Save
Save